In order to comprehensively and intensively advance the major national strategy of synergistically developing Beijing, Tianjin and Hebei, and effectively implement the important measure of signing a strategic cooperation agreement between China Re Group and People's Government of Tianjin Municipality, on 18 February, China Re Group and Tianjin TEDA Investment Holding Co., Ltd. ("TEDA") concluded a strategic cooperation agreement. He Chunlei, President of China Re Group, and Wang Zhiyong, Chairman of TEDA, signed the agreement on behalf of the two parties respectively.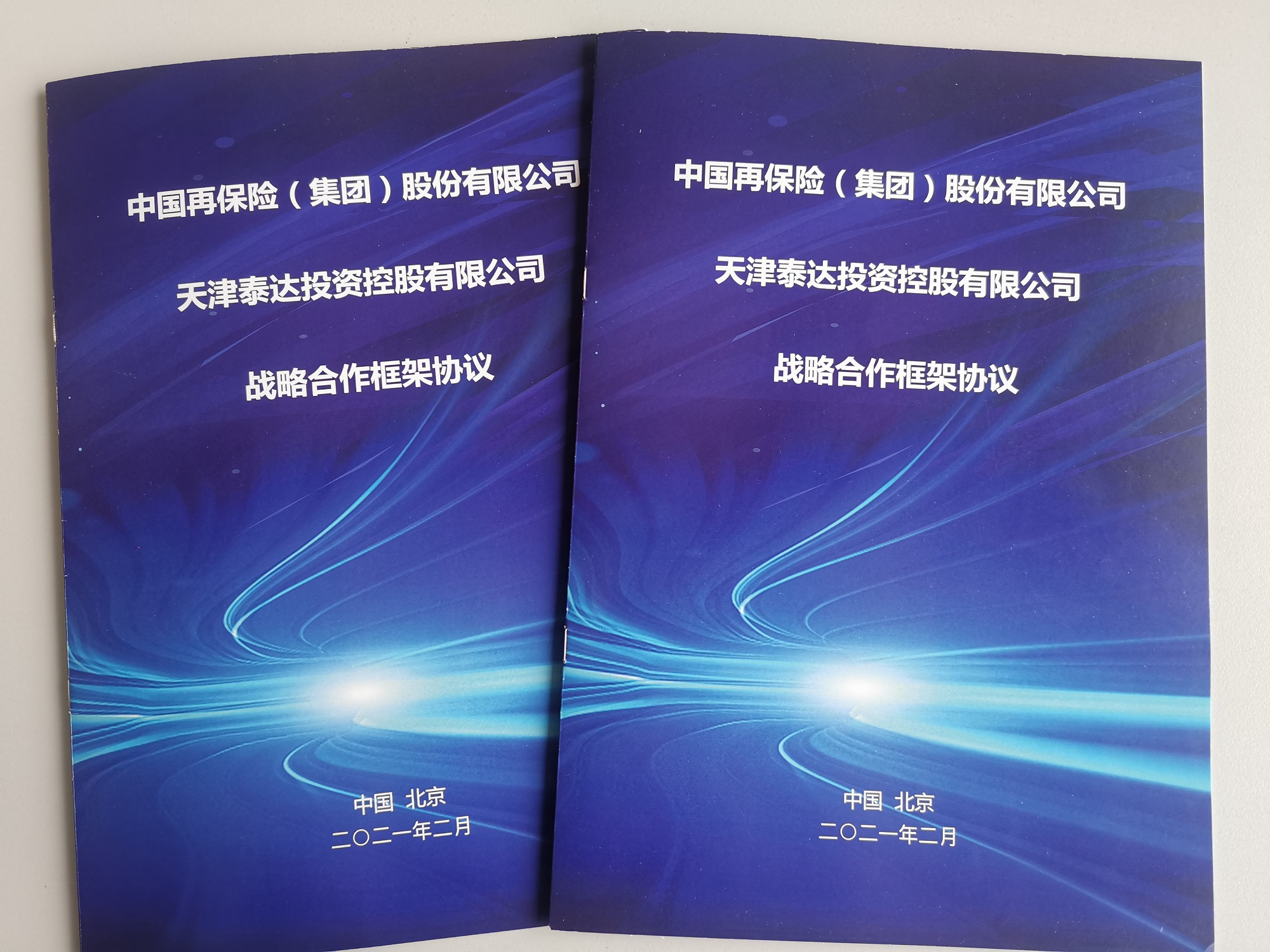 China Re Group is China's only reinsurance group, ranking in Asia and seventh in the world. It boasts a complete insurance industry chain covering reinsurance, primary insurance, asset management, and insurance brokerage. TEDA is a cross-border state-owned capital investment and operation company that serves major national and Tianjin development strategies and promotes the deep integration of industry, finance and urban development, focusing on the three main businesses of comprehensive urban development, finance, and high-end manufacturing. Since then, the two parties have established a multi-level and all-round strategic cooperative relationship.
  On the basis of the existing good cooperation, the two parties will further give play to their respective advantages with focus on cooperation in the fields of financial services, smart cities, innovative liability insurance, health insurance, etc., working together to promote and implement the Beijing-Tianjin-Hebei synergistic development strategy and Tianjin's high-quality economic and social development, and serving China's construction of the Belt and Road Initiative.