On 5 December, the Cooperation and Development Forum cum Signing Ceremony of the Strategic Cooperation Framework Agreement between Guangdong Province and Central Enterprises were held in Guangzhou.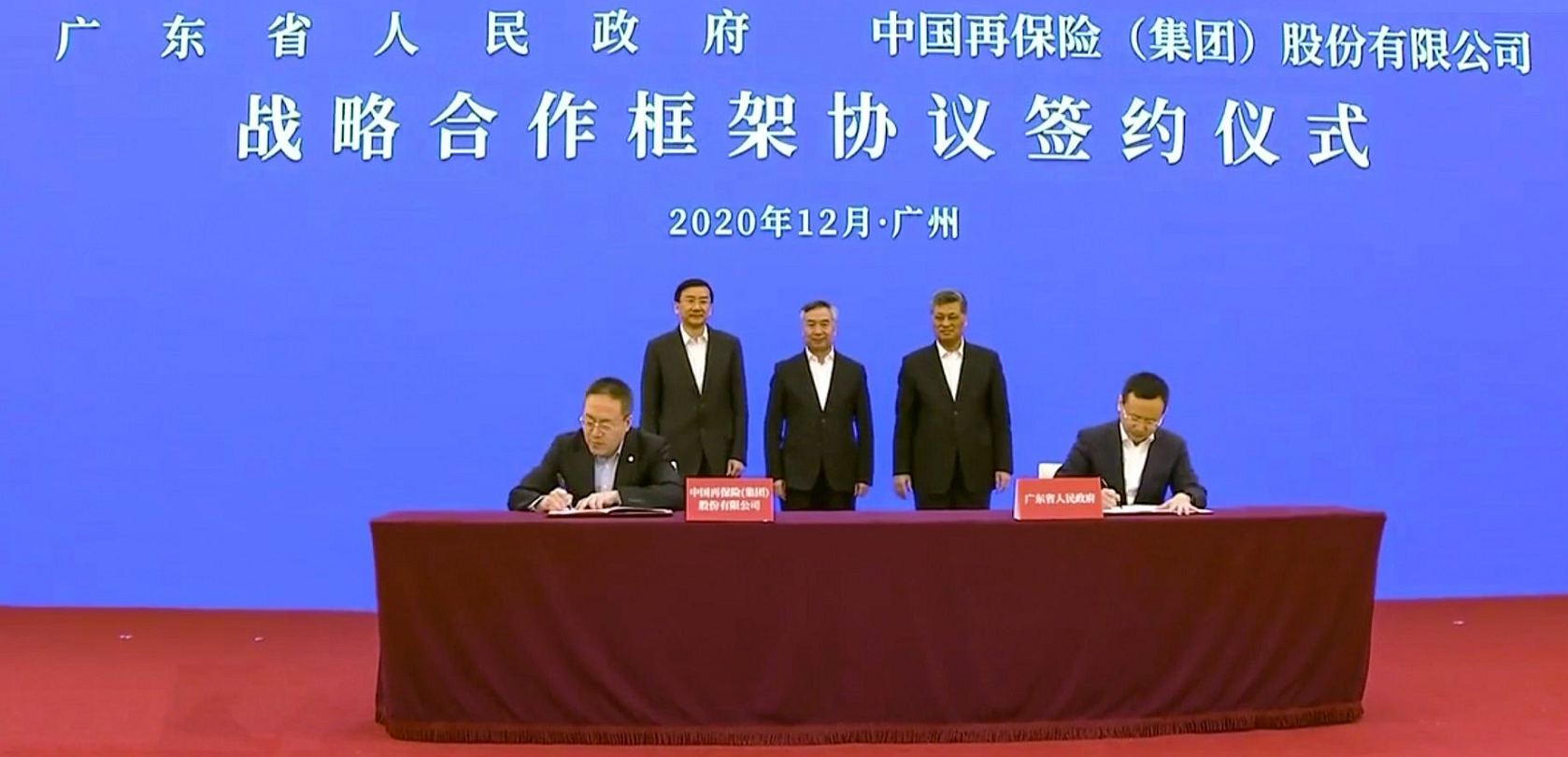 On behalf of the Guangdong Provincial Committee of the CPC and the provincial government, Secretary Li Xi expressed his gratitude to the State-owned Assets Supervision and Administration Commission of the State Council (SASAC) and central enterprises for their support and assistance. He pointed out that in recent years, the area of cooperation between central enterprises and Guangdong has been constantly developing with expanding scale and at a higher level, which has made important contributions to Guangdong's winning in the battle against poverty and building of a well-off society in an all-round manner. Guangdong is in the process of studying thoroughly and implementing the spirit of General Secretary Xi Jinping's important speech and important instructions given during his attendance at the 40th anniversary celebration of the establishment of Shenzhen Special Economic Zone and his inspection in Guangdong, and fully implementing the deployment requirements of the 5th plenary session of the 19th Central Committee of the CPC, and will strongly support central enterprises to invest and develop in Guangdong. He requested units of all levels in Guangdong Province to first, make every effort to implement the strategic cooperation agreement, actively follow up on the construction of cooperation projects, and promote the implementation of cooperation to see practical results. Secondly, all units are asked to deepen mutual benefit and win-win cooperation in different areas and seize the great historical opportunity brought by the construction of "dual zone" of Guangdong-Hong Kong-Macao Greater Bay Area and Shenzhen Pilot Demonstration Zone to further strengthen multi-area cooperation with central enterprises. Thirdly, all units have to actively enhance the cooperation between provincial state-owned enterprises and central enterprises, learning from the experience and practices of the reform and development of central enterprise so as to proactively and steadily deepen the mixed ownership reform, and work together to achieve new and greater development.
  Governor Ma Xingrui said that Guangdong will leverage the opportunities brought about by the strategic cooperation to consolidate the results of cooperation, improve cooperation mechanism as well as strengthen coordination and tracking services, with a view to creating good conditions for speeding up the implementation, development and production of major projects, thereby greatly facilitating the development of central enterprises in Guangdong. It is hoped that the SASAC and central enterprises will continue to support Guangdong and devote more and better resources to it. With the joint efforts of all parties, the cooperation between Guangdong and central enterprises will continue to innovate, develop, deepen and progress, forming a new landscape of win-win cooperation.
  Chairman Yuan Linjiang, on behalf of China Re Group, appreciated the Guangdong Provincial Committee of the CPC and provincial government for their long-term support and assistance, and introduced China Re Group's development history, industry status, institutional layout, business operation and development as well as the efforts made in serving the construction of Guangdong-Hong Kong-Macao Greater Bay Area in recent years. Chairman Yuan Linjiang said that he looked forward to working continuously with the provincial government of Guangdong to closely focus on the general positioning and goals of Guangdong Province as assigned by General Secretary Xi Jinping and the nine key tasks proposed at the 11th plenary session of the 12th Guangdong Provincial Committee of the CPC by carrying out extensive and in-depth cooperation in areas including the BRI service guarantee, insurance digital innovation, cross-border RMB business, cross-border insurance business innovation, catastrophe bond issuance, catastrophe risk protection cooperation and construction works inherent defects insurance (IDI).
  Persons in charge from relevant units of Guangdong Province, provincial state-owned enterprises and prefecture-level city governments, and Li Wei, General Manager of China Re Group's strategic customer department, participated in the signing ceremony.