On 17 December, the China Financial Brand Annual Conference cum the 3rd China Financial Brand Cases of the Year Competition Award Ceremony was held in Beijing. China Re Group's "Oral Reinsurance History" project won the Corporate Culture Case of the Year Award.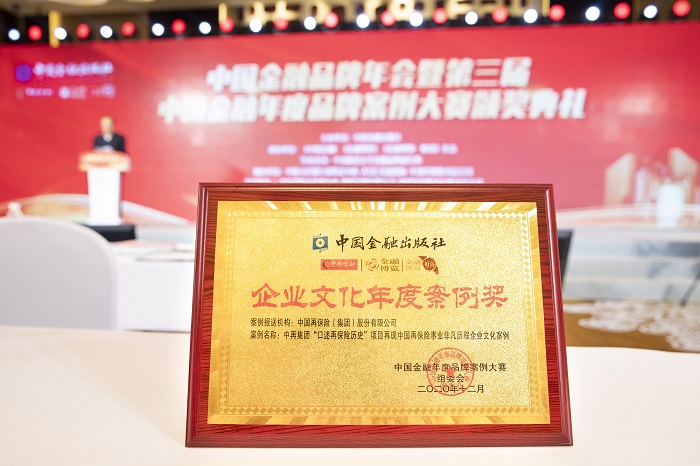 The competition was hosted by China Financial Publishing House and implemented by magazines including China Finance, aiming to select and promote cases of brand culture building with typical features and reference value in China's financial industry, thereby promoting quality development of brand culture building in the industry.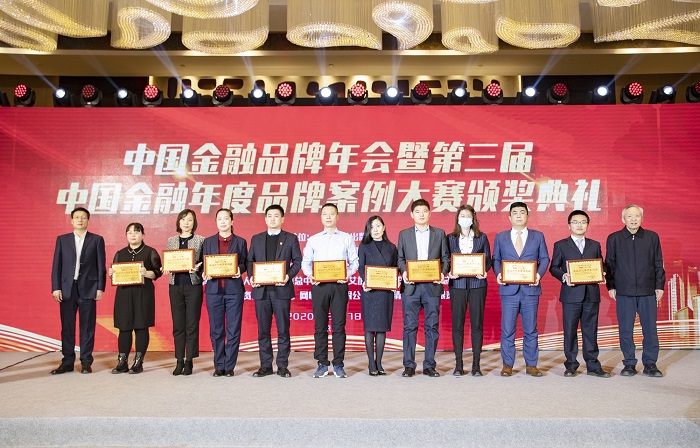 The selection had lasted for 5 months with active participation by various financial sectors. The "Oral Reinsurance History" project submitted by China Re Group, with its innovative content and profound cultural context, reproduces the 70-year journey of hard work and struggle of China's reinsurance industry and comprehensively describes the mission of how reinsurance has protected the nation's economy and livelihood of its people. After evaluations and reviews, the project has won the unanimous recognition of the expert panel and the industry, which was the only winner of the Corporate Culture Case of the Year Award from a domestic insurance institution.