The election of the third "Poverty Alleviation Financial Institution Rankings" of the year 2020 was successfully held the other day. China Re Group and its subsidiary, China Continent Insurance were among them, and both were granted the "Pioneer Award for Targeted Poverty Alleviation".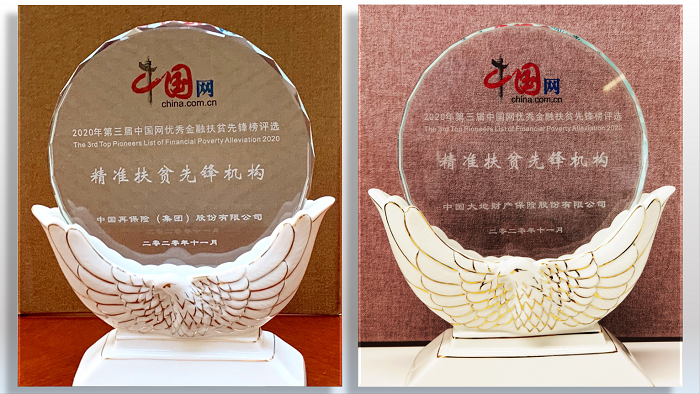 The selection was organized by China Internet Information Center, targeting at various sectors of the financial industry. Over the past few months, after several rounds of online voting and industry panel review, financial institutions with outstanding performance in promoting the implementation of poverty alleviation policies in China and upholding the concept of corporate social responsibility were selected, with a view to setting benchmarks for the whole industry.
  Since 2002, China Re Group has actively responded to the nation's call for poverty alleviation, gathered resources across the Group's system, and invested over RMB125 million in Xunhua County, Qinghai Province for targeted poverty alleviation, to help lift Xunhua County (as the pilot county in China) out of poverty. At the same time, China Re Group introduced a twofold targeted poverty alleviation model of "poverty alleviation through insurance" and "hand-pulled noodles driven economy" to provide a solid guarantee for Xunhua County, preventing its falling back into poverty. The two awards strongly demonstrated the industry's high appreciation and recognition of the Company's achievements in poverty alleviation through insurance.