In order to implement the tasks of "stability on six fronts" and "security in six areas" and facilitate the development of the stretched noodle industry in Western China's undeveloped areas where targeted assistance measures were taken, China Re tailored a stretched noodle industry labor skill training class for the low-income families in Salar Autonomous County of Xunhua, Qinghai Province. On October 11, the 2020 first stretched noodle industry labor skill training class was started at the Xunhua County Party School. 100 archived poverty-stricken Salar households headed to the class to learn stretched noodle techniques in a comprehensive and systematic manner and found a road of poverty alleviation and common prosperity.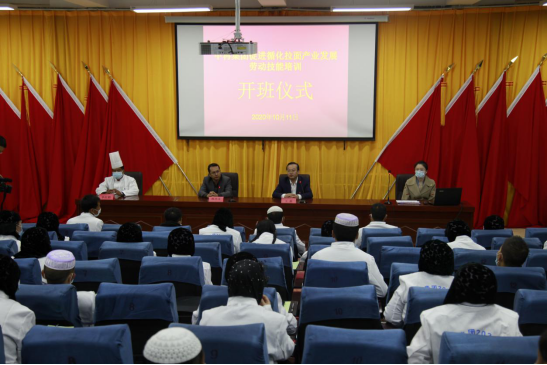 The stretched noodle industry, being an important livelihood-oriented industry and a pillar industry for Xunhua County, has played its role of promoting the increase in employment and income of local labors and targeted poverty alleviation. China Re invited Mr. Li Hongchao, a senior stretched noodle chef with rich working experience in culinary education, to give on-site lectures which covered contents such as stretched noodle making techniques, service etiquette, integrity and compliance, and national unity, etc. during the first session of training for a period of 14 days.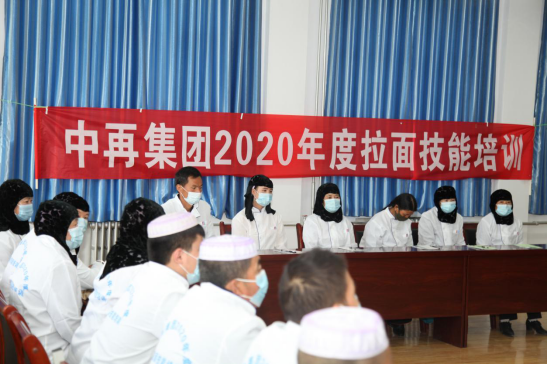 At the opening ceremony, Comrade Wang Lei, the cadre on secondment as deputy county head, expressed that the stretched noodle industry is a path leading the vast poor people in Xunhua County to wealth, harmony, happiness and a well-off life, hoping that the participants would cherish this training opportunity to fully acquire and master the skills.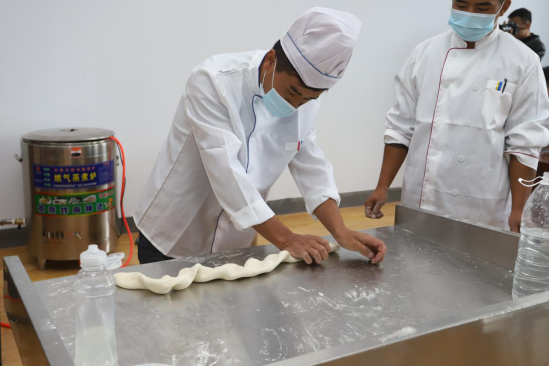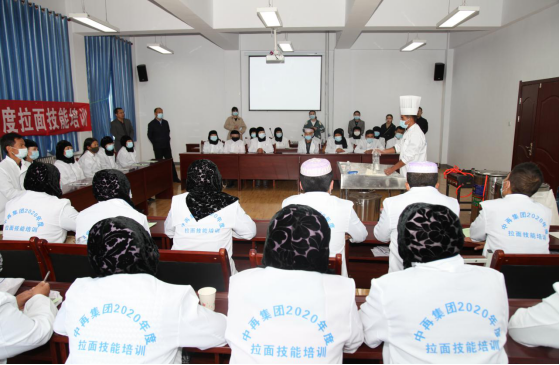 Since the targeted poverty alleviation in Xunhua County in 2002, China Re has allocated poverty alleviation funds totaling RMB135 million under the guidance of CIC to help lift Xunhua County out of poverty. Building on the existing "1+N" model for poverty alleviation through insurance, China Re innovatively put forward the"1+1+N" precise model for preventing Xunhua County from falling backing into poverty driven by insurance and the stretched noodle industry. 9 training sessions were planned to be held in the year with training sites located in cities where the stretched noodle industry is relatively concentrated in Xunhua County, providing specialized training for archived households, households living above the poverty line with difficulty, and stretched noodle store owners, and bring in new breath into anti-poverty work for the Salars.