Recently, League of American Communications Professionals ("LACP"), an international professional institution, has announced the results of the 2019 annual report competition. China Re Group's 2019 annual report was the Gold Winner in the insurance category with a total score of 98 points out of 100 points and was among the Top 50 Reports China, the Top 40 Annual Reports Asia-Pacific Region by ranking the 30th, the Top 100 Annual Reports Worldwide by ranking the 62nd and the Best Report Narrative at the 2019 LACP Vision Awards. It is one of the two PRC insurers that have won the above awards in the last five years, demonstrating a good corporate image.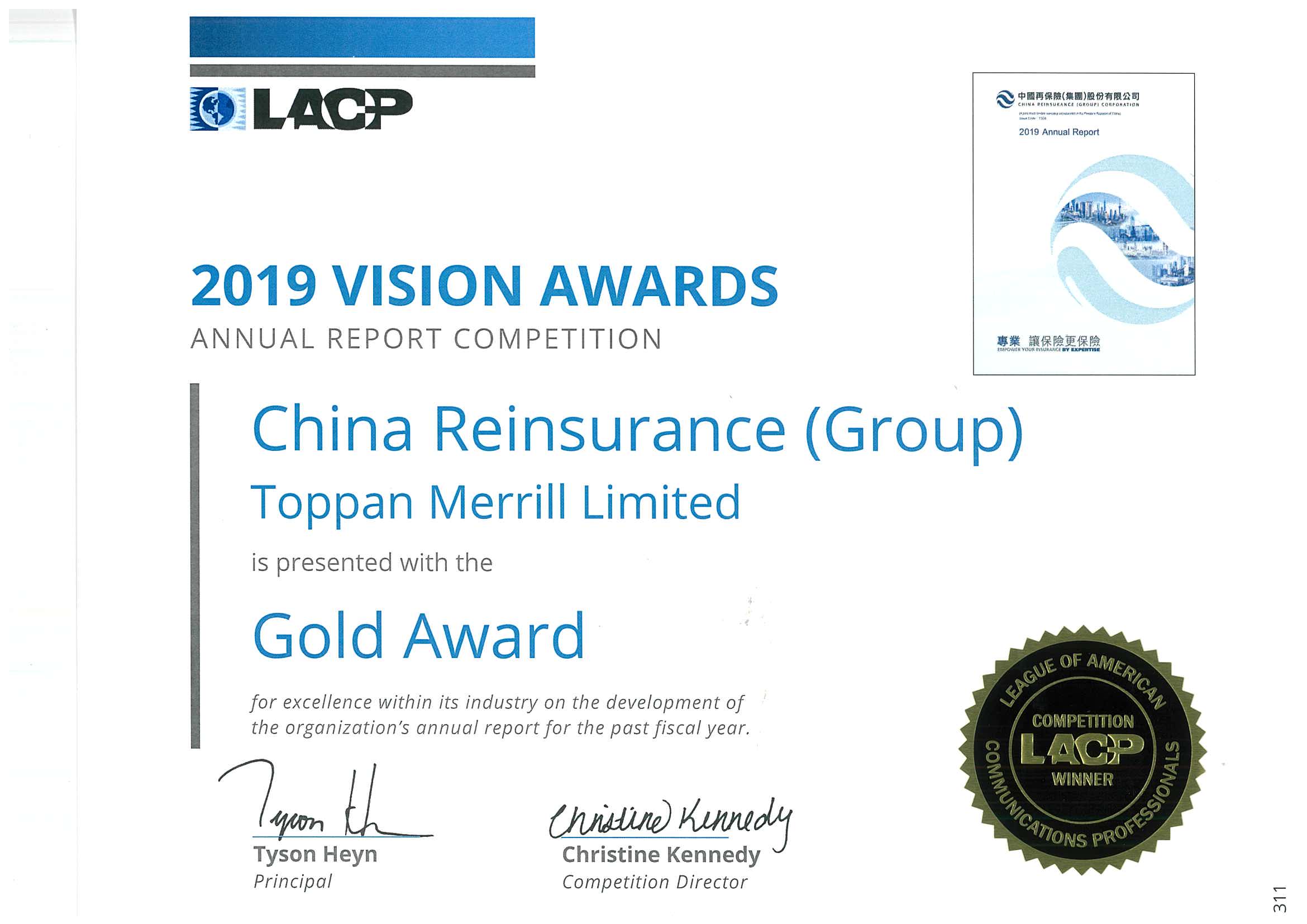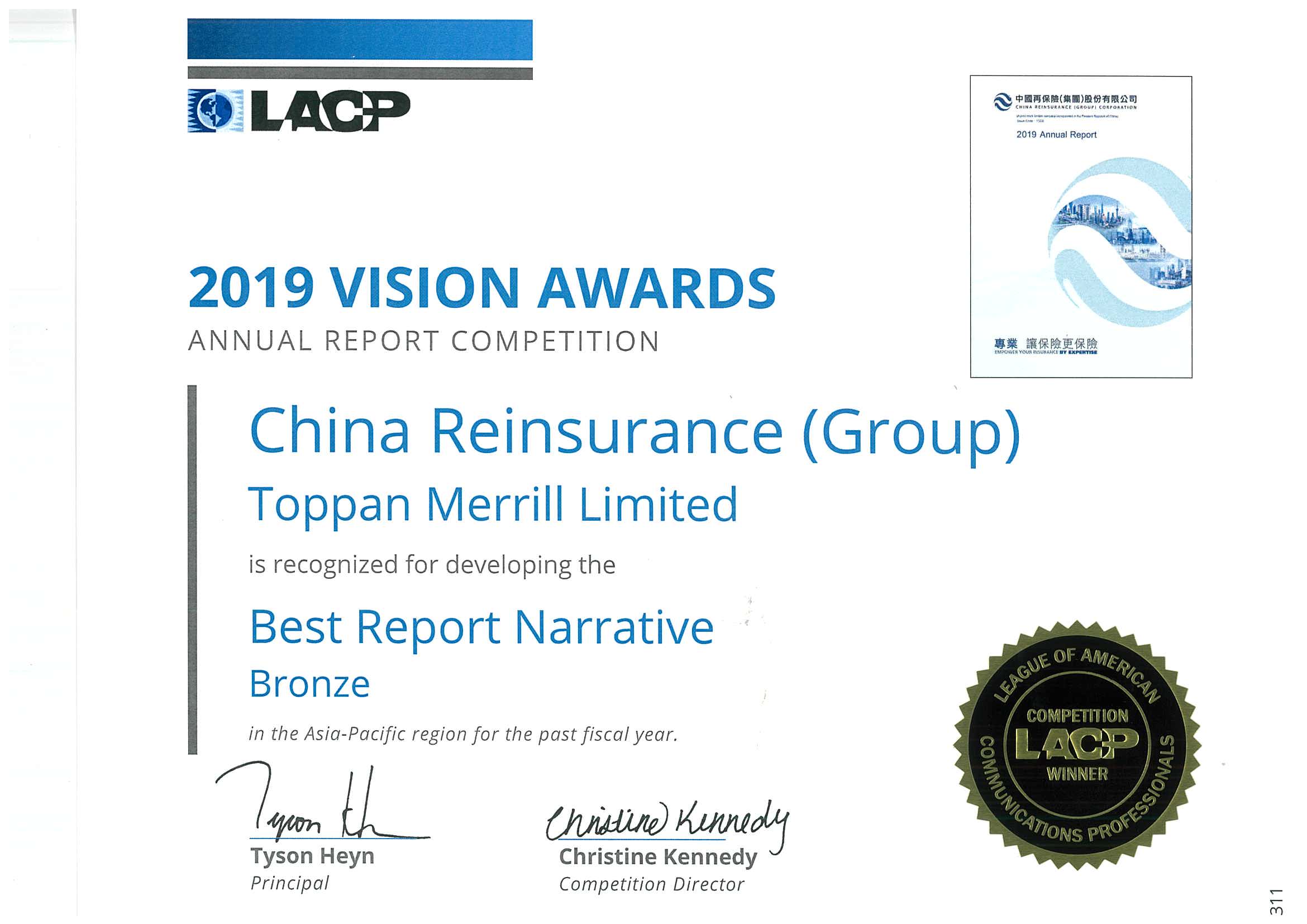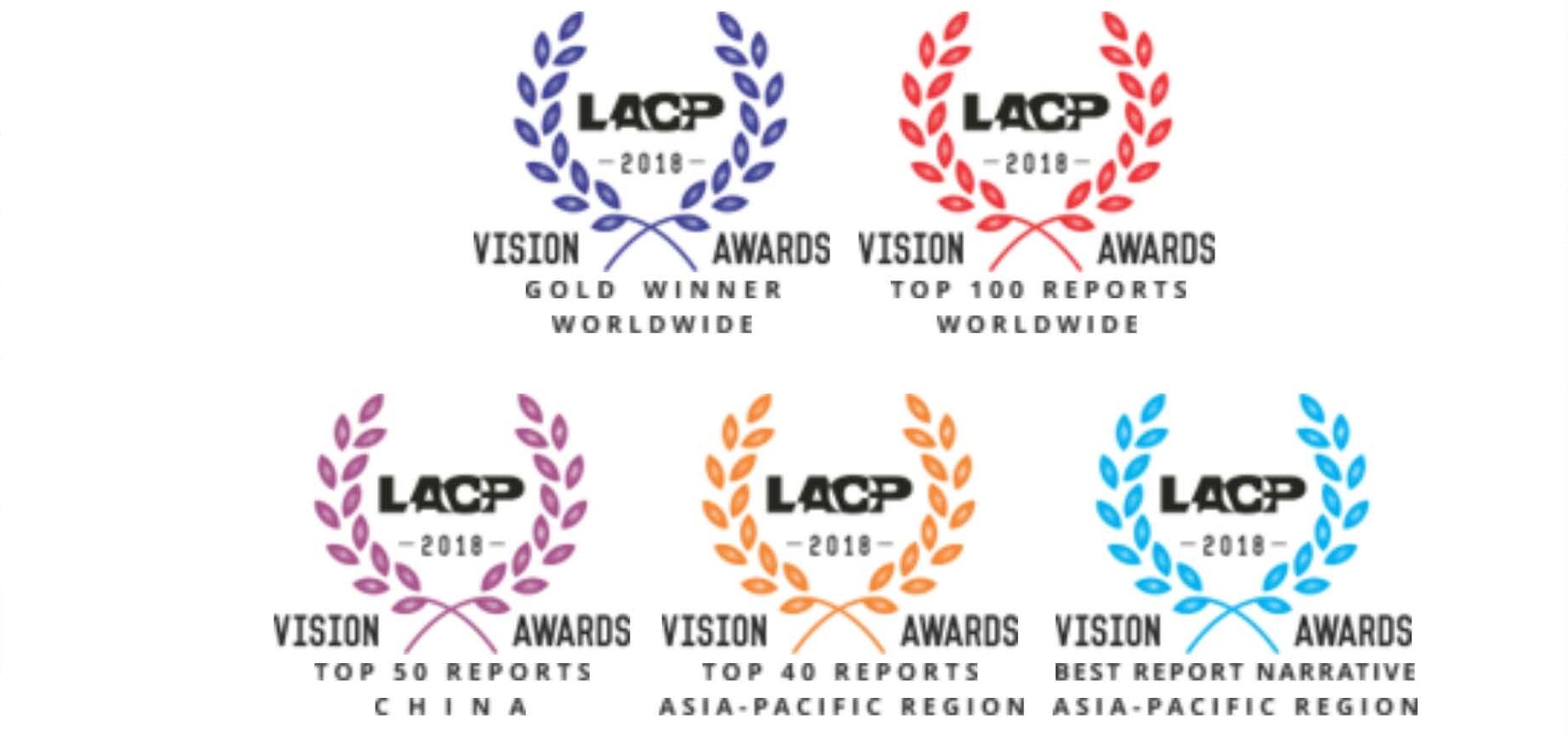 China Re has always regarded information disclosure as an important channel to safeguard the interests of investors, improve the transparency of the Company, accept market supervision and establish a good image in the capital market, and has established a comprehensive information disclosure system and working mechanism. Faced with multiple challenges brought by the COVID-19 pandemic on the preparation of annual report, the annual report preparation team formulated detailed work plans and made use of "online + offline" review and revision to minimize the adverse impacts of the epidemic on the collection of information and the preparation of the financial report, and solidly carried out the preparation of the annual report in a perseverant manner. China Re Group's 2019 Annual Report has gathered professional capabilities of its subsidiaries, relevant departments of the group companies and intermediaries to differentiate itself in the annual report selection, and achieved full score in the evaluation of overall style, report narrative, report financials, readability, report cover and other aspects. China Re Group will make persistent efforts and continue to explore and improve the preparation level of regular reports, complete information disclosure in an efficient and compliant manner, deliver more brilliant results to the capital market, promote investors' understanding of China Re Group's governance, operational management and financial conditions, and enhance their confidence in the future development of China Re Group.
  Established in 2001, the Vision Awards, which is held once a year, is one of the world's largest annual report competitions organized by LACP. It has been well recognized by the industry and has a significant role in the international annual report competition. Over the years, the competition has attracted institutions from six continents and dozens of countries and regions around the world, with over 1,000 participants covering listed companies specializing in various industries around the world. The judge panel of the award comprises senior experts and media professionals from Fortune 500, which is highly credible and does not have any interest in the enterprises subject to evaluation.