On October 18, China Re Group held a tea party to commemorate the 70th anniversary of the establishment of the former People's Insurance Company of China and the 20th anniversary of the establishment of China Re Group. Old cadre representatives, veteran employee representatives, the model workers representatives, and the young employee representatives reviewed the company's history, and looked into the future.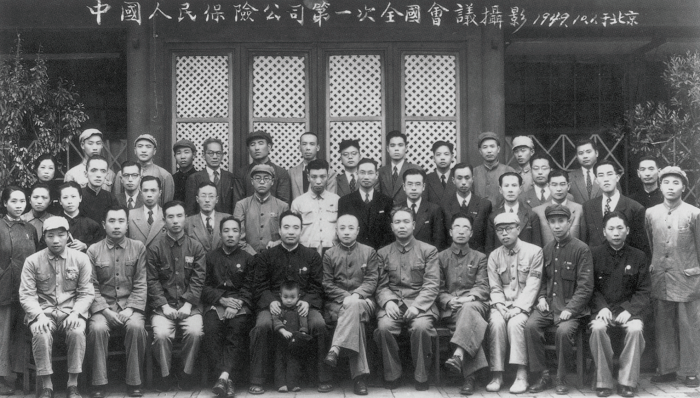 Dating back to October 20, 1949, the former People's Insurance Company of China was established, setting up overseas business offices to operate foreign insurance and reinsurance business, and the brilliant development curtain of the new China reinsurance industry officially opened.
  Reinsurance, as the insurance for insurance, is the "safety valve" of the insurance industry and the "regulator" of the insurance market. Over the past 70 years, China Re Group has always taken the mission of "decentralizing the risks of economic operation and the steady development of the service industry", living together with the Republic. After several changes, it has grown to a company with more than 60,000 staff today, becoming the largest and the seventh reinsurance group in Asia and the world. For several generations, China Re has never forgotten its original intentions and has carried forward the historical mission of developing the national reinsurance industry. It has firmly played the role of the national reinsurance team and the main force of the industry to escort China's insurance industry and the real economy.
  Looking back on the past 70 years, the development process of China Re Group is the historical epitome of the entire Chinese reinsurance industry. Since its establishment, China Re Group has fulfilled the major mission of the national reinsurance function with the courage to reform itself, the courage to embrace the market positively, and consistent innovation. It has led the Chinese reinsurance market to continuously increase its global influence in the process of accumulation force. In the process of escorting the new era, the golden period of China's economy and China's insurance industry calls for outstanding national insurance reinsurance brands. As the leader of China's reinsurance industry, China Re Group will carry the historical mission of the country and industry in the new era, firmly perform the national reinsurance function, consolidate the status of the main channel of domestic reinsurance, increase its influence in the global reinsurance industry, and portray a new picture in the new era of reinsurance for innovative development!