On the afternoon of July 8th (local time), Chairman Yuan Linjiang of China Re Group signed a memorandum of understanding (MOU) on business cooperation with MAPFRE, the largest insurance group in Spain.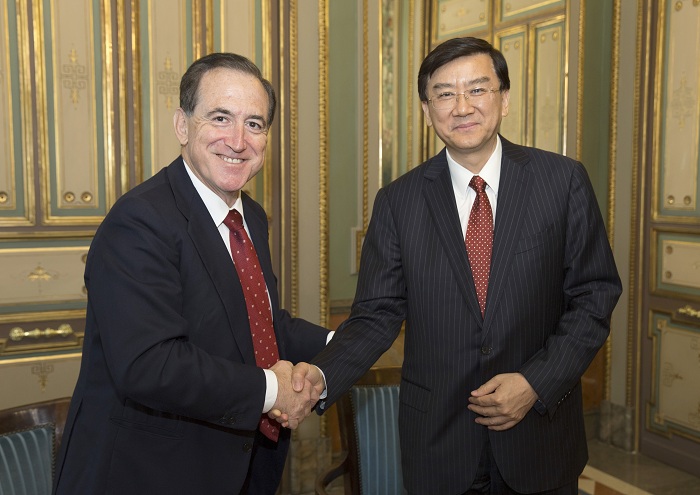 Founded in 1933, MAPFRE is the largest insurance group in the Spanish market, and one of the most influential insurance companies in Latin America. The successful signing of a general business cooperation memorandum with MAPFRE Insurance Group will not only expand China Re's reliable and stable international circle of friends, effectively leverage the Latin American market's business gaps, achieve breakthrough expansion into the Latin American service network, but also help the construction of the Belt and Road Initiative (BRI), which is an important measure to respond to the national policy calling on the cooperation in developing markets for third countries.
  Before the signing ceremony, the two parties conducted in-depth exchanges on deepening cooperation, serving the BRI construction and cooperating in third-party market development. Chairman Yuan Linjiang said that MAPFRE has always been an important international partner of China Re Group, and the two parties have maintained good relationships. The signing of this MOU is a new starting point for facilitating the comprehensive cooperation in property reinsurance, life insurance reinsurance, primary insurance business and product innovation for both parties. The scope of cooperation expanded from Europe to Latin America, which is of great significance for serving the BRI construction and jointly developing third-party markets.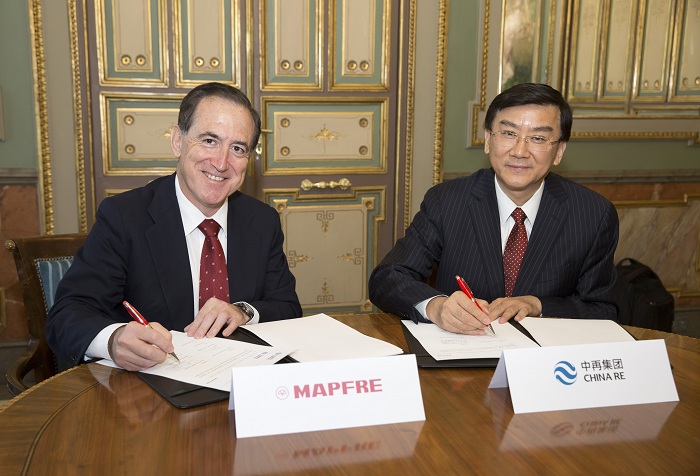 Mr. Antonio Huertas, Chairman of MAPFRE Insurance Group, welcomed the visit of Chairman Yuan and his delegation. He said that Spain actively responded to the BRI by joining the Asian Infrastructure Investment Bank, and opening the China-Europe train route for "Yixinou" linking Yiwu and Madrid. MAPFRE has also been seeking opportunities to participate the BRI construction. MAPFRE has a comprehensive institutional network in five continents, especially in Latin America, therefore owning important location advantages for serving the BRI. MAPFRE hopes to work with China Re to deepen cooperation in areas of primary insurance, reinsurance and risk management, and combine the advantages of both parties to jointly develop third-country markets to jointly provide stable insurance and reinsurance service for the local Chinese-funded enterprises and the BRI projects.
2